Download The CRO Checklist Today!
Navigating the intricate maze of clinical trials is challenging enough without the added stress of unexpected financial pitfalls. The key? Trust that your outsourcing partner will be a good steward of your trial's budget, time, and resources.
Our recent webinar, "Slow The Burn: How to Mitigate Financial Risk Before Selecting an Outsourcing Vendor," delved into the complexities of choosing the right outsourcing partner. Our panel of industry experts highlighted the significance of careful contract review, shared common red flags to look for, and revealed the crucial questions every sponsor should be asking.
Now you can keep that knowledge close the next time you review a contract. The CRO Checklist is designed to be a go-to resource that can help ensure you're always one step ahead in safeguarding your trial's budget.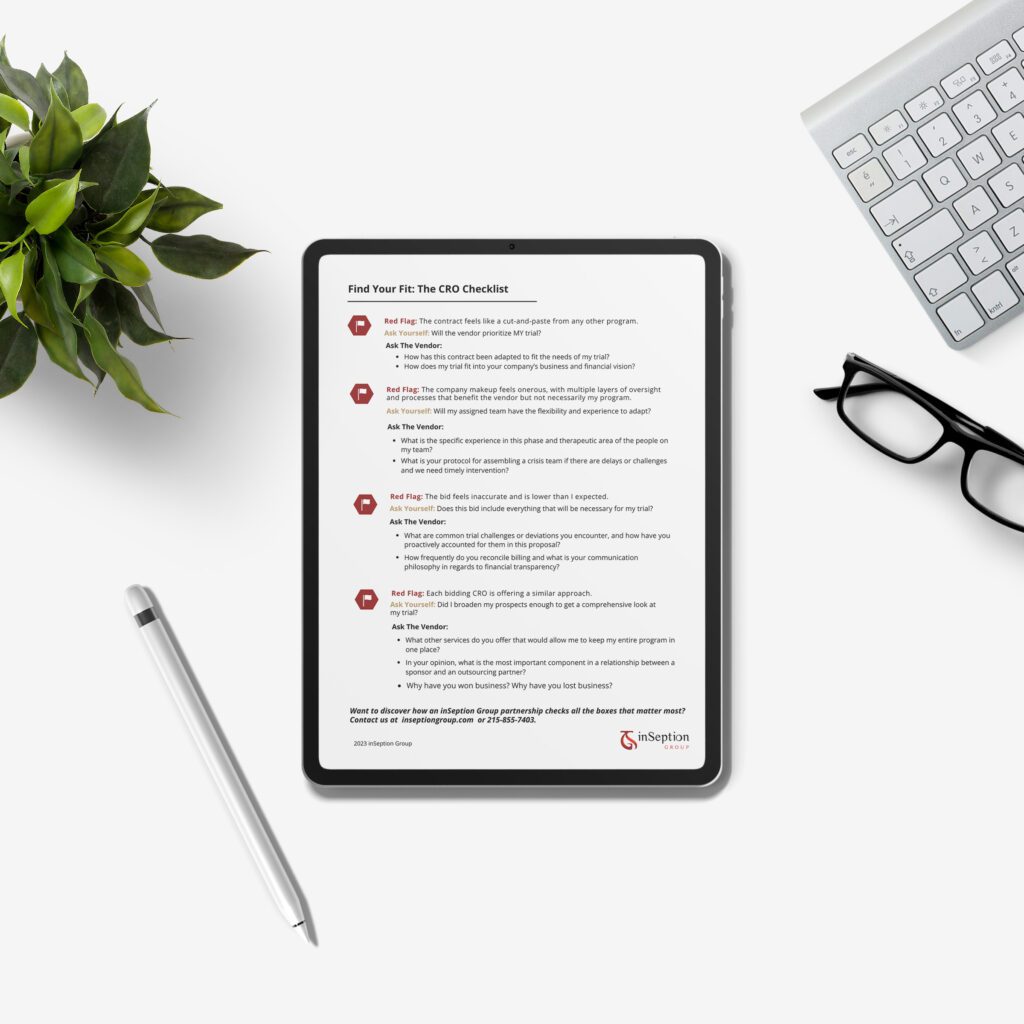 What Big CROs Don't Want You To Know About Staffing 
Learn how big CRO staffing practices may be compromising your Phase III trial – and how you can ensure you are getting the experienced, passionate, and accountable professionals you need.
How to Rescue a Clinical Trial
When your asset is on the line, trust matters more than ever. Learn how timely intervention with rescue services can help get your trial back on track.