Charting a course for cell therapy programs
Finding the answers to some of our toughest health questions right inside our own bodies has the potential to completely transform the way we think about modern medicine and patient care. We are already witnessing the power of autologous cell therapy (ACT) to move beyond cancer and autoimmune disorders to broader possibilities. It's a new frontier—and it's going to take unprecedented collaboration to conquer it.
Cell and gene therapies are often mentioned in the same breath, but they require separate and uniquely tailored approaches. It takes highly specialized skills and expertise to navigate the regulatory and logistical challenges facing cell therapy programs.
That's why inSeption Group has cultivated a group of cell therapy experts who can help lead your project or program into the future—and hopefully into the hands of patients.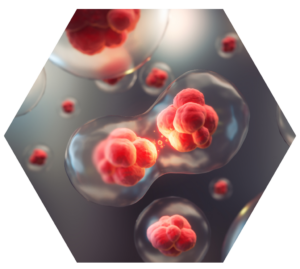 Guidance from the ground up
We are not just an outsourcing provider. We are your partners in progress. From mapping out endpoints, to optimizing your protocol and engaging qualified sites, our experts are at your service and will work together with you to shape your project or program for success.
Protecting the chain of custody at every step
The road from lab to patients for a cell therapy is long and complex, and that's why it's imperative the journey is transparent, safe, and reliable at every turn. It is our highest responsibility to minimize risk and maintain chain of identity and chain of custody during the handling and transport of a patient's living cells, especially with autologous cell therapies.
Stewardship throughout the journey
Our extensive exposure to the cell therapy landscape allows us to simultaneously envision, advise, and manage not only the big-picture strategy but also the many critical details—all of which can make or break a cell therapy program.
Purpose-built teams with high continuity
The knowledge and experience required for successful cell therapy program implementation is rare—so losing a team member in the middle of a trial can have a significant impact. inSeption Group leverages a proprietary approach to attracting high-quality talent with specific cell therapy expertise. Our unique culture has led to an unmatched 6% turnover rate, compared with the industry average of 25-30%.
Full-service solutions
Study design and protocol collaboration and development
Regulatory strategy and support
Investigator recruitment and patient enrollment at accredited sites
Relationship-focused site management and dedicated clinical monitoring
Clinical documentation planning, development, and submission
Logistics support and oversight of Chain of Custody
Drug safety and pharmacovigilance (including cost effective safety solutions for long-term follow-up with Argus Safety)
Strategic clinical planning for portfolio assets
Let's find the answers together
We don't believe in gatekeeping knowledge that has the potential to change the world. Schedule a free one-on-one consulting call with one of our cell therapy leaders. No obligation, just informed discussion.