Creating a new future in gene therapy
Over the past few decades, we have witnessed gene therapy go from an emerging concept to an evolving therapeutic option. Once considered science fiction, there are now more than 3000 gene therapy studies in development. The complexity is high but, in many cases, the reward is higher—possibly you can change the lives of patients and their families and the practice of medicine all in one therapy.
But while interest remains strong, the clinical and regulatory pathway is still uncertain. That's why you need experts in the field to help guide your clinical and submission process.
Cell and gene therapies are often mentioned in the same breath, but gene therapy programs are quite distinct, and they require a specialized approach. That's why inSeption Group has cultivated a group of gene therapy experts who will be by your side from the start. These clinical operations leaders have walked in your shoes, running their own gene therapy programs and learning from every success, every challenge, and every swerve in the road. Now they stand ready to share that knowledge with you and to lead your therapy into the hands of the people who desperately need it.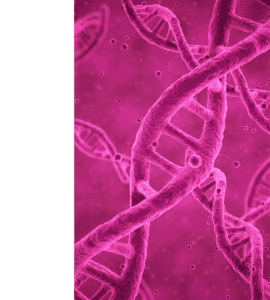 Laying the groundwork together
In gene therapy, experience can only take you so far. Every trial requires a singular vision to carve out new spaces and the creativity to make it happen. Our team can offer the distinctive guidance you need on all strategic components, from planning natural history studies to mapping out viable endpoints to optimizing site relationships for a positive investigator and patient experience.
Seamless collaboration from end to end
We don't just have to think differently—we have to work differently. Our expertise spans a wide spectrum of clinical and regulatory centers of excellence, comprising a cohesive team with full-service capabilities. But it's our autonomous flexibility that allows us to solve whatever challenge comes our way, and to support each other and our sponsors in keeping the program on track.
Regulatory stewardship and support
It's our business to know this business, and that means staying ahead of regulatory guidance, trends, and pathways. Our experts draw from their vast experience and industry connections to help you understand the road ahead and the necessary guideposts that will get you there.
Experienced team to see it through
It takes a highly specialized set of skills and characteristics to successfully navigate gene therapy research. inSeption Group leverages a proprietary approach to attracting high-quality talent with both the depth of experience and the dedicated passion to face and proactively handle any challenge. Our unique culture has led to an unmatched 6% turnover rate, compared with the industry average of 25-30%.
Full-service solutions
Study design and protocol collaboration and development
Regulatory strategy and support
Investigator recruitment and patient enrollment at accredited sites
Relationship-focused site management and dedicated clinical monitoring
Clinical documentation planning, development, and submission
Drug safety and pharmacovigilance
Strategic clinical planning for portfolio assets
Natural history study/subgroup strategic planning
Let's find the answers together
We don't believe in gatekeeping knowledge that has the potential to change the world. Schedule a free one-on-one consulting call with one of our cell therapy leaders. No obligation, just informed discussion.
Hear more from our experts